Message from Director
I already became a hearing impaired person at 6 and I got a thought in a long time that I was an only deaf person because I lived with in the world of people with hearing. I graduated at Ho Chi Minh City University of Technology, major of chemistry. I ever worked as a chemical engineer, translator for Education Consulting Company…, but I never felt confident about my future. I completely knew that I was just a small staff and can not reach high level because of my disability. In life as well as in career , if you stay in one place is to accept the dismissal. With the deep belief that I CAN WORK ... and what is it? I found myself a suitable job since graduating from college at 25 (1993) until I was 38 (2006), I found out a job that was meaningful to me is WORKING WITH PEOPLE WITH HEARING LOSS.
Around unemployed 6 years, I always studied English by myself (because I can't hear so I can't entertain any extra course) even though I was very sad, I didn't know what it means. A boring life made me feel empty and confused, When I thought that I would let my future flow by the time, unexpectedly I saw "the light of the end of the tunnel". It was in 2006. I took part in the project "The fly around the world for hearing impaired people" held by Mr Johan Hammarstrom – a Swedish man with hearing loss. After this trip, my life turned a new page, I saw my future, it is "Spending all my life and my heart for one dream: working with my people with hearing loss".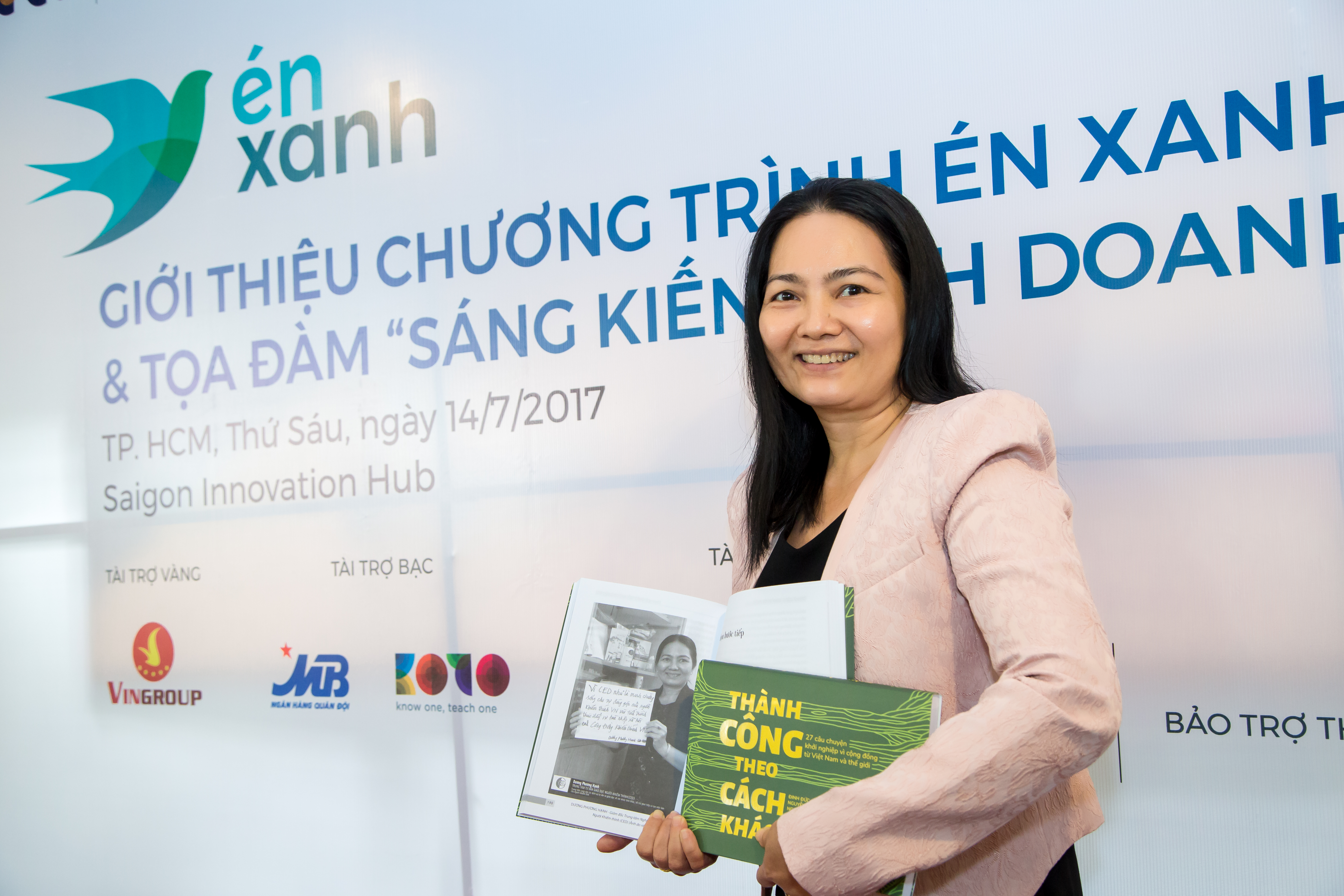 I have worked more than 5 years in deaf and hard of hearing major I can realize that my community has got many disadvantages in Viet Nam: few opportunity to touch education, very hard to approach information, lack of sign language interpreters, children with hearing loss can not afford to get hearing aids… these always have pushed me and "The Center for Research and Education of The Deaf and Hard of Hearing (CED) founded - the first and only social enterprise of persons with hearing loss and serve for ourselves. Step with CED, I hope to go with all of children and people with hearing loss to the way of connecting and making positive image of our community in Viet Nam "DEVELOPING POTENTIAL EXTREMELY, CONNECTING WITH SOCIAL ENTIRELY " because "Everything is possible".
Ms Duong Phuong Hanh, MEd
The Founder and Executive Director of The Center for Research and Education of The Deaf and Hard of Hearing (CED)
General Secretary of International Federation of Hard of Hearing People (IFHOH)
President of Asia- Pacific Federation of The Hard of Hearing and Deafened (APFHD)
Email: dphanh@trungtamkhiemthinh.org or hanhdp2008@yahoo.com
Cellphone: 0909 114 006 (Texting only)