Mission, Vision, Organization chart
Center for Research and Education of the deaf and hard of Hearing (CED) is the first and only social enterprise of persons with hearing loss and serve for ourselves
Vision:
"To Become the best center for capacity development of persons with hearing loss in VietNam".

Mission:
CED is committed to helping people with hearing loss to join society, building a positive image of the Hearing Loss community as a bridge to join together people with and without hearing loss.

Core Values:
Beliefs:
to believe the personality of the Hearing Impaired "If they have the opportunity to study and work, they can do everything".
Respect:
Respect ourselves, respect our colleagues. Respect the organization, respect our partner. Respect in cooperation.
Compliance
Compliance with the law and ethical principles.
Organizational chart: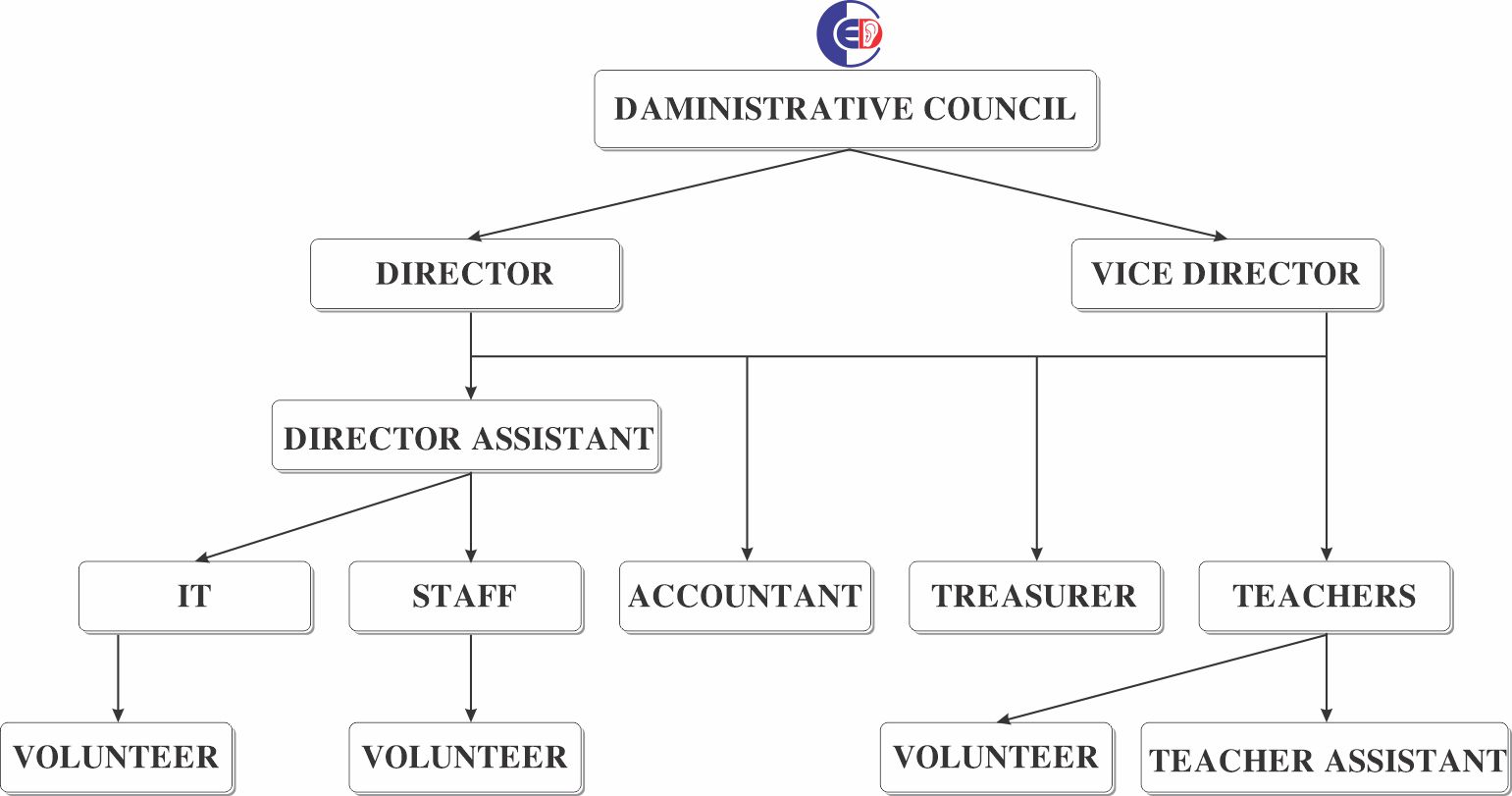 You can find out not only the life of people with hearing loss but also CED's operation in this website. CED is the voice of Viet Nam Deaf and Hard of Hearing Community and plays the positive roll in the field of improving capacity and life quality of people with hearing loss to help them become good citizens in their family and society.
The Center for Education and Research of the Deaf and Hard of Hearing (CED)
Address: No 96/14A Duy Tan Street, Ward 15, Phu Nhuan District, HCMC.
Tel: +84 028 6683 7494
Email: info@ced.org.vn
Web: https://www.trungtamkhiemthinh.org và https://www.ced.org.vn