SUPPORTING COMMUNITY - Smart Communication Support Device
On May 5, 2022, Ms. Duong Phuong Hanh - Director of Center for Research and Education of the Deaf and Hard of Hearing (CED) had a consultation session for the SOS group - a group of students from University of Technology - Vietnam National University Ho Chi Minh City on the implementation of a project designing a Smart Communication Support Device that converts sign language into writing, supporting the deaf for their community and social inclusion.
The idea of implementing the project came from the desire to support the deaf community in Vietnam to overcome barriers in daily communication, especially the exchange of information between sign language and speech - writing.
Currently, the team is completing the test device so that it can soon bring the supporting equipment to serve community.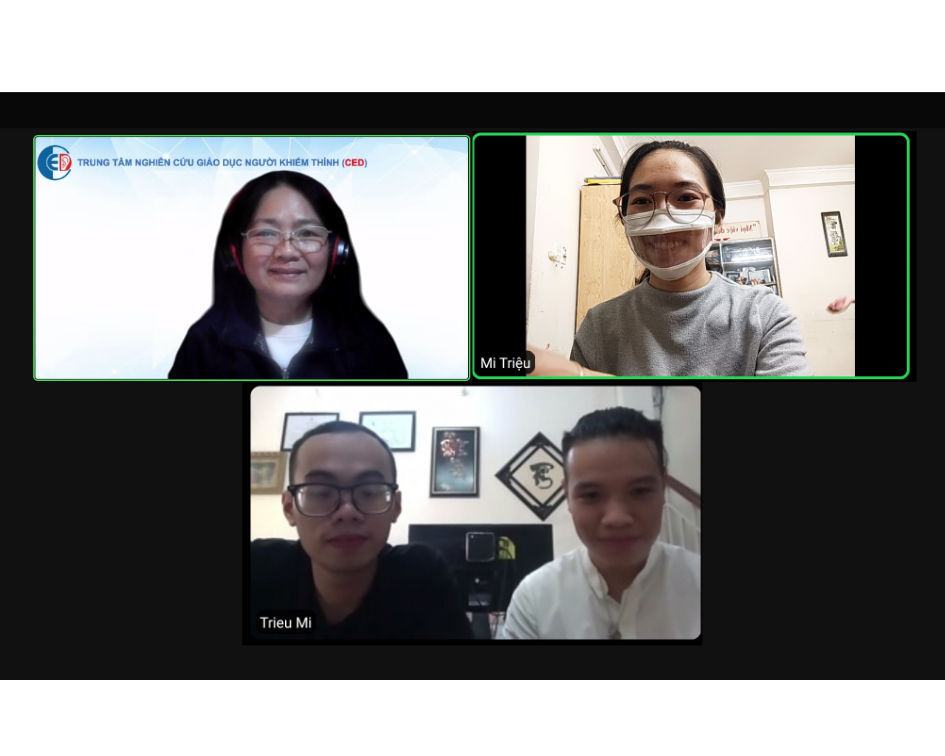 Related projects in process