ANNOUNCEMENT CLASSES ON "SKILLS FOR COMMUNICATION WITH PEOPLE WITH HEARING LOSS"
People with hearing loss often face barriers in communicating on the way to social integration. Understanding this, the Center for Research and Education of the Deaf and Hard of Hearing (CED) is always concerned with the dream of conducting training courses on communication skills with people with hearing loss.
And today, the dream has come true! CED is very happy to announce that the classes of "Skills for Communication with people with hearing loss (Deaf/Hard of Hearing)" will be held free of charge in the coming time, specifically as following:
- Number of classes: 5 classes
- Lecturer: Ms. Duong Phuong Hanh, M.Ed – Director of CED.
- Sponsor: Australian Volunteers Program.
- The first class will be held for staff, collaborators, lawyers of the State Legal Aid Center in Ho Chi Minh City.
- The following classes, CED will officially announce and receive registration via Google form.
We would like to thank the Australian Volunteers Program (APV) for facilitating CED to realize the dream of accompanying and sharing with people with hearing loss. CED also looks forward to cooperating with all organizations, agencies and individuals wishing to participate in this course.
With our best regards,
Director of CED
Ms. Duong Phuong Hanh, M.Ed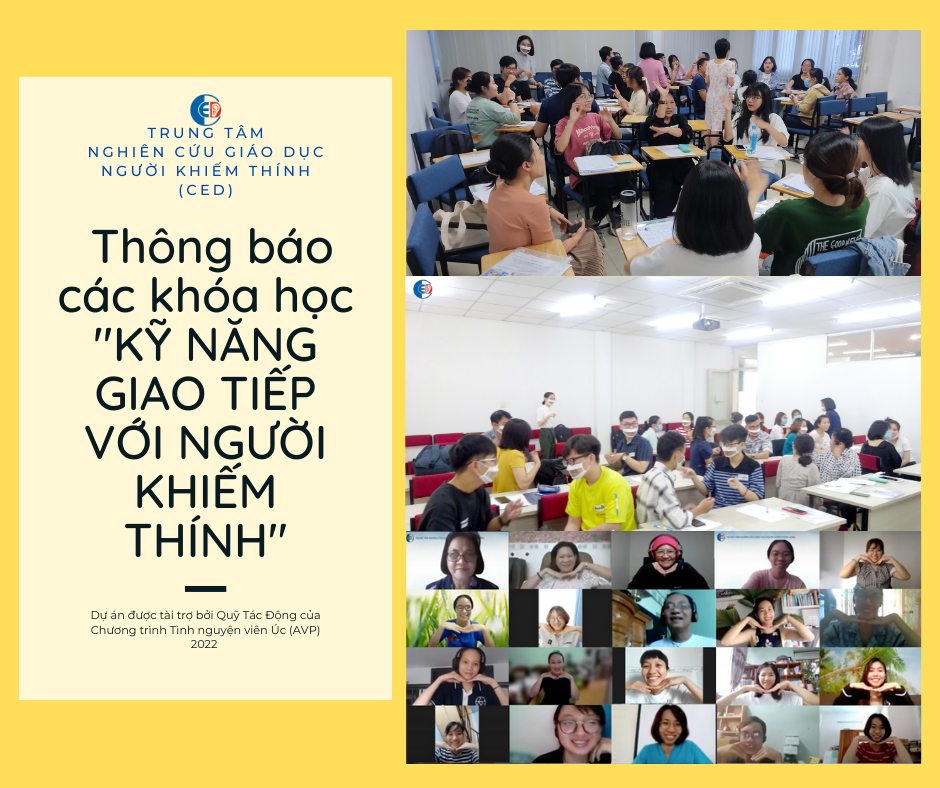 Related projects in process