PROJECT "PROMOTING THE INITIAL LEGAL SUPPORT AND IMPLEMENTATION OF REGULATIONS ON MEDICAL EXAMINATION AND TREATMENT FOR PEOPLE WITH HEARING LOSS (DEAF, HARD OF HEARING AND DEAFENED)" – Legal communication workshop for teachers and staff.
On Friday, November 13, 2020, at Center of Vocational Training and Job Creation for People with Disabilities in HCMC, 18 teachers and staff of the Center attended the talk by the Lawyer – Ms. Nguyen Thi Xuan Huong, Director of Center of Legal Counseling for the Poor in HCMC.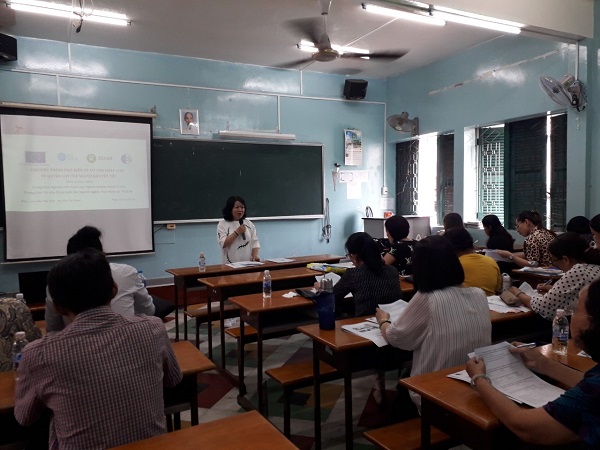 This talk aimed at communicating legal knowledge on rights of people with disabilities in daily life, especially about health insurance and medical examination and treatment to teachers/supporters of people with disabilities. The lawyer also listened and answered questions from participants.
At this workshop, participants also answered the survey "Assessing capability of hospitals in meeting patients with hearing loss' needs: Case study "Vietnam Hospital Quality Criteria"", in order to findout the best solution for supporting patients with hearing loss (deaf, hard of hearing, deafened) in medication examination and treatment at hospitals.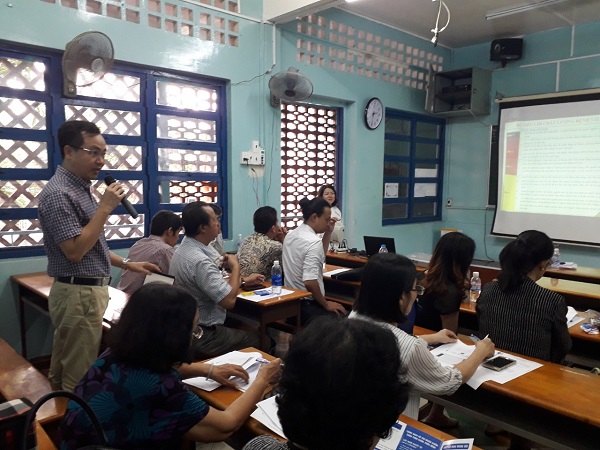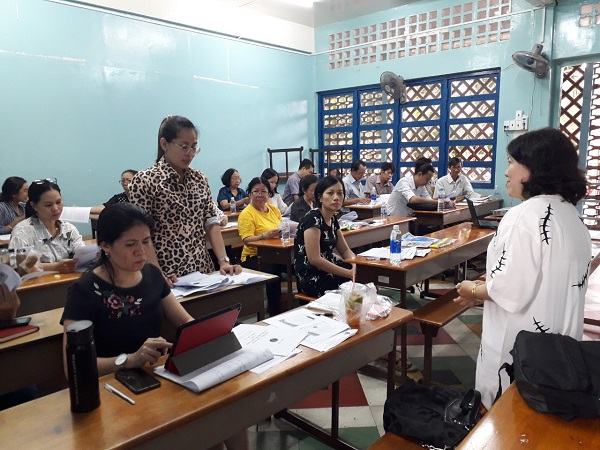 This is the third workshop in a series of legal communication activity for communities of people with hearing loss, their parents, teachers/supporters, health care officers in hospitals from the project "Promoting the initial legal support and implementation of regulations on medical examination and treatment for people with hearing loss (deaf, hard of hearing and deafened)", funded by the Justice Initiatives Facilitation Fund (JIFF), that CED is implementing.
CED News.
Related projects in process