INCLUSION EDUCATION FOR CHILDREN WITH HEARING LOSS
On March 1, 2022, Center for Research and Education of the Deaf and Hard of Hearing (CED) consulted online for parents about inclusion education for children with hearing loss in secondary school.
Problem that the children encountered in inclusion education was that in the time of covid pandemic, teachers and friends all weared masks.
Ms. Duong Phuong Hanh – Director of CED listened and shared with parents about teaching children self-learning skills at school and at home so that children can have better inclusion with their friends. Ms. Hanh also shared with parents information about inclusion education at school according to the current instruction of the Education and Training Ministry.
Link: https://thuvienphapluat.vn/van-ban/Giao-duc/Thong-tu-03-2018-TT-BGDDT-quy-dinh-ve-giao-duc-hoa-nhap-doi-voi-nguoi-khuyet-tat-376274.aspx.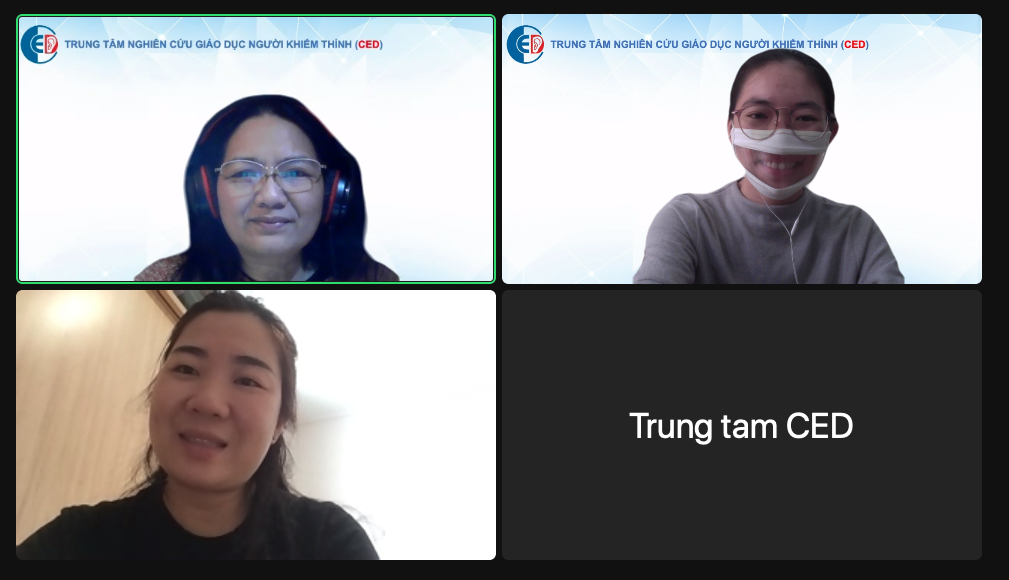 Related Services Of Support