3rd SESSION OF THE BASIC SIGN LANGUAGE CLASS 68 (CLASS ON SKILLS FOR COMMUNICATION WITH PEOPLE WITH HEARING LOSS)
On May 29, 2022, Ms. Duong Phuong Hanh - Director of Center for Research and Education of the Deaf and Hard of Hearing (CED) trained 22 students who are social workers, students and some participants working in Information Technology, Environment, Foreign Languages, Translation, Economics,... on Sign Language - Basic level.
This was one of two topics in the training program on Skills for Communication with People with Hearing Loss (Deaf, Hard of Hearing, Late Deafened). The second topic is Lipreading.
In this third session, participants learned:
- Sign language on the theme of Family
- Practice communication
- Signs of the song "Family – We love each other"
The class is held weekly on Sunday mornings.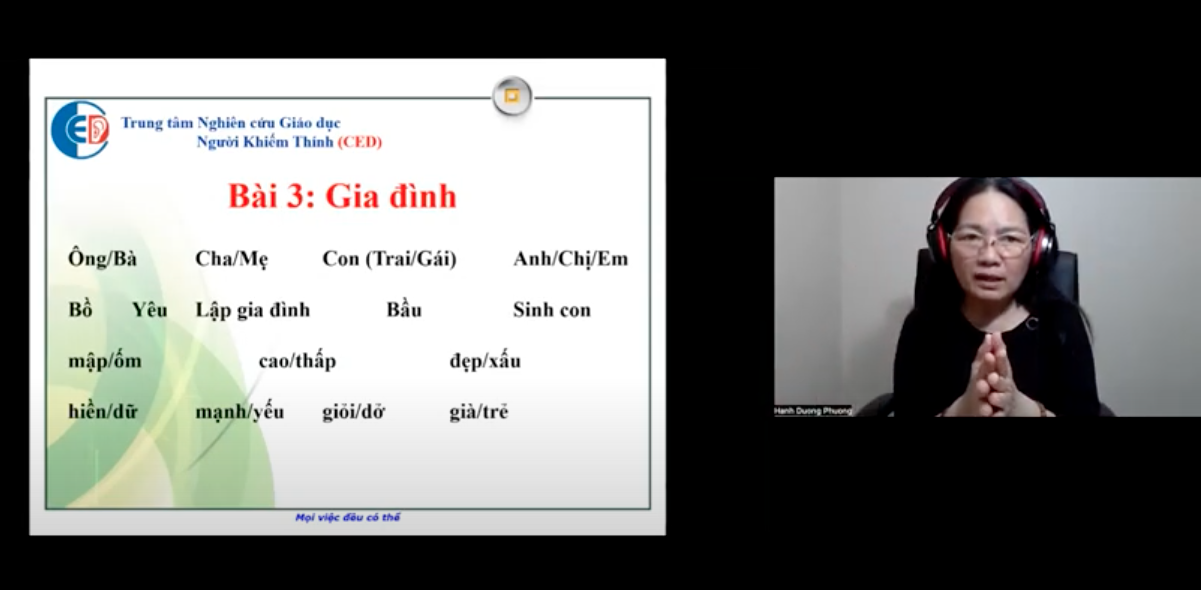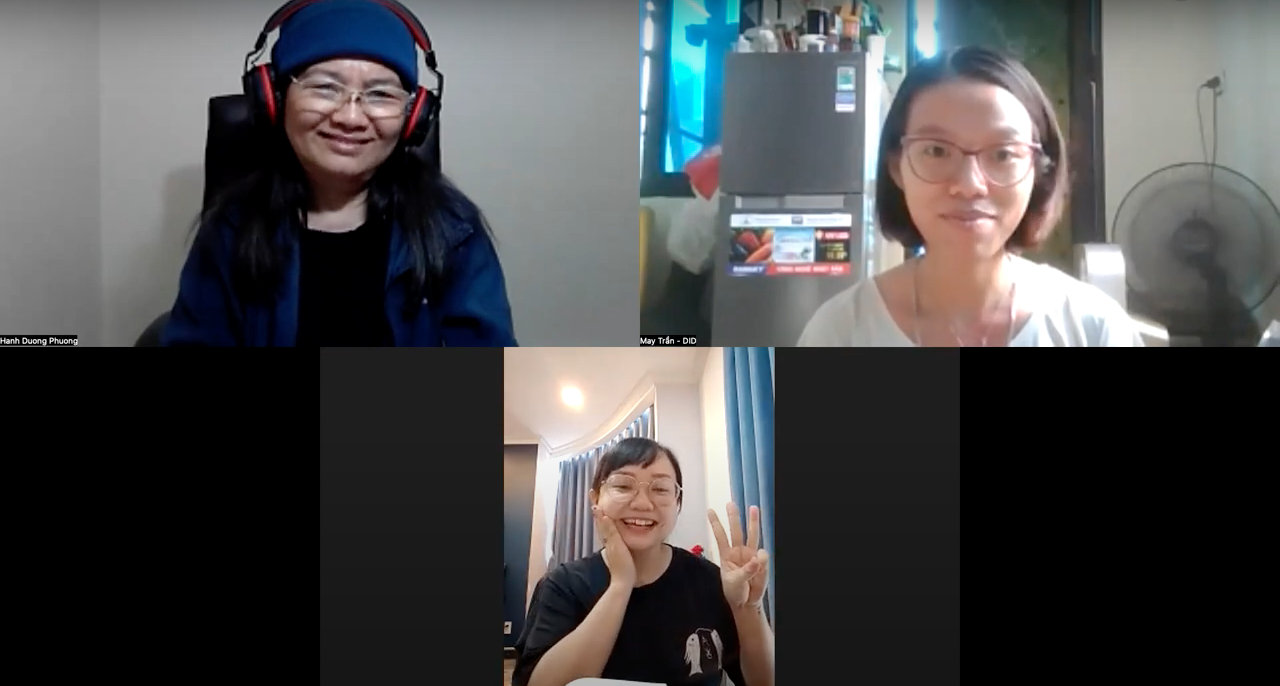 Related Activity News