EXTRACURRICULAR SESSION: GIFT WRAPPING
On August 5, 2022, Center for Research and Education of the Deaf and Hard of Hearing (CED) organized an extra-curricular session for students with hearing loss.
The topic of this extracurricular session was "Handicraft". Students were given a gift box each. And their task was to wrap and decorate the gift box as their wish.
During the extracurricular session, students learned how to wrap different gifts and how to decorate gift boxes in many ways: with bows, butterflies, or flowers...
The extra-curricular session contributed to assessing the children's thinking and creative ability from their delicate artistic hands.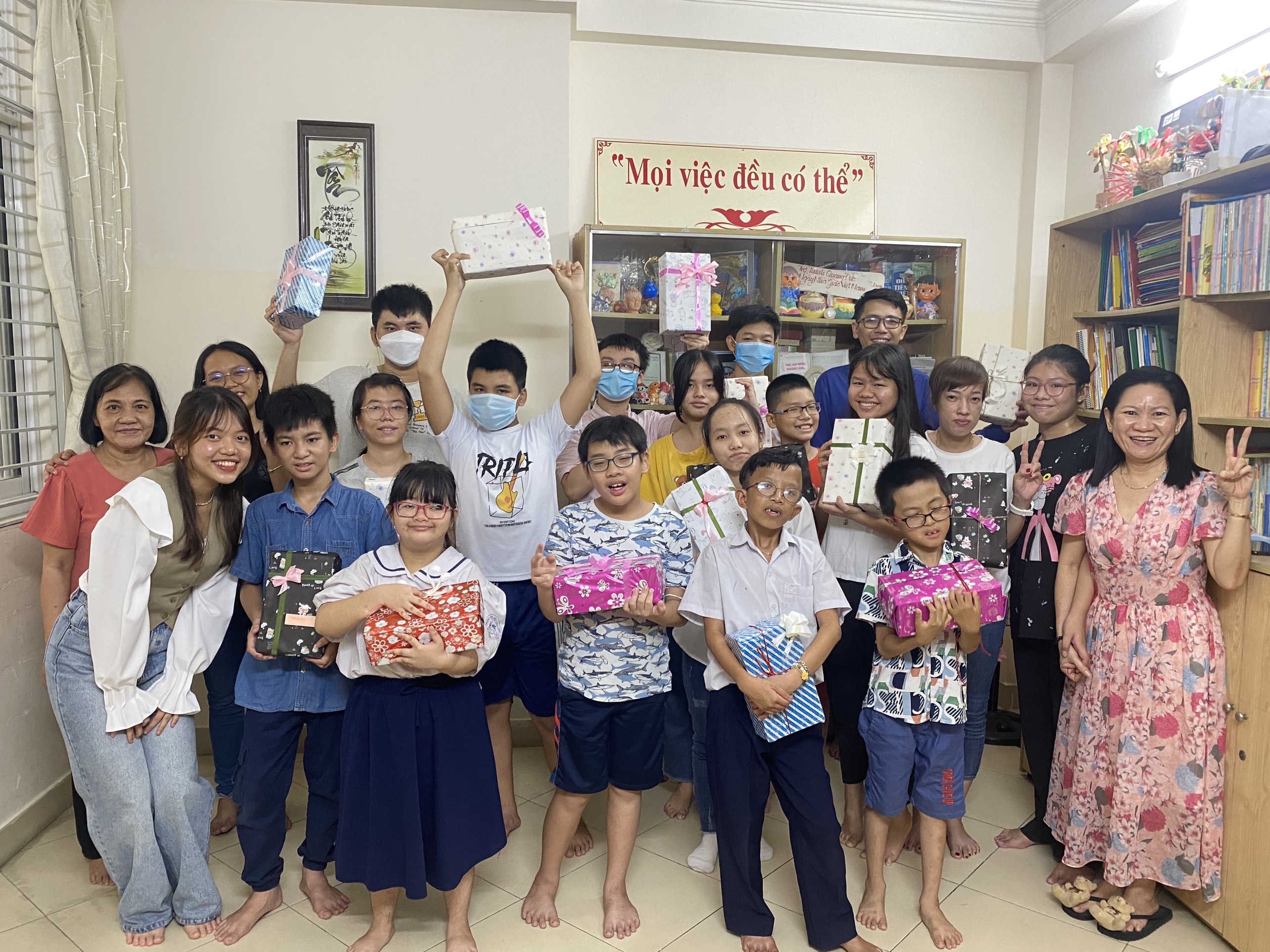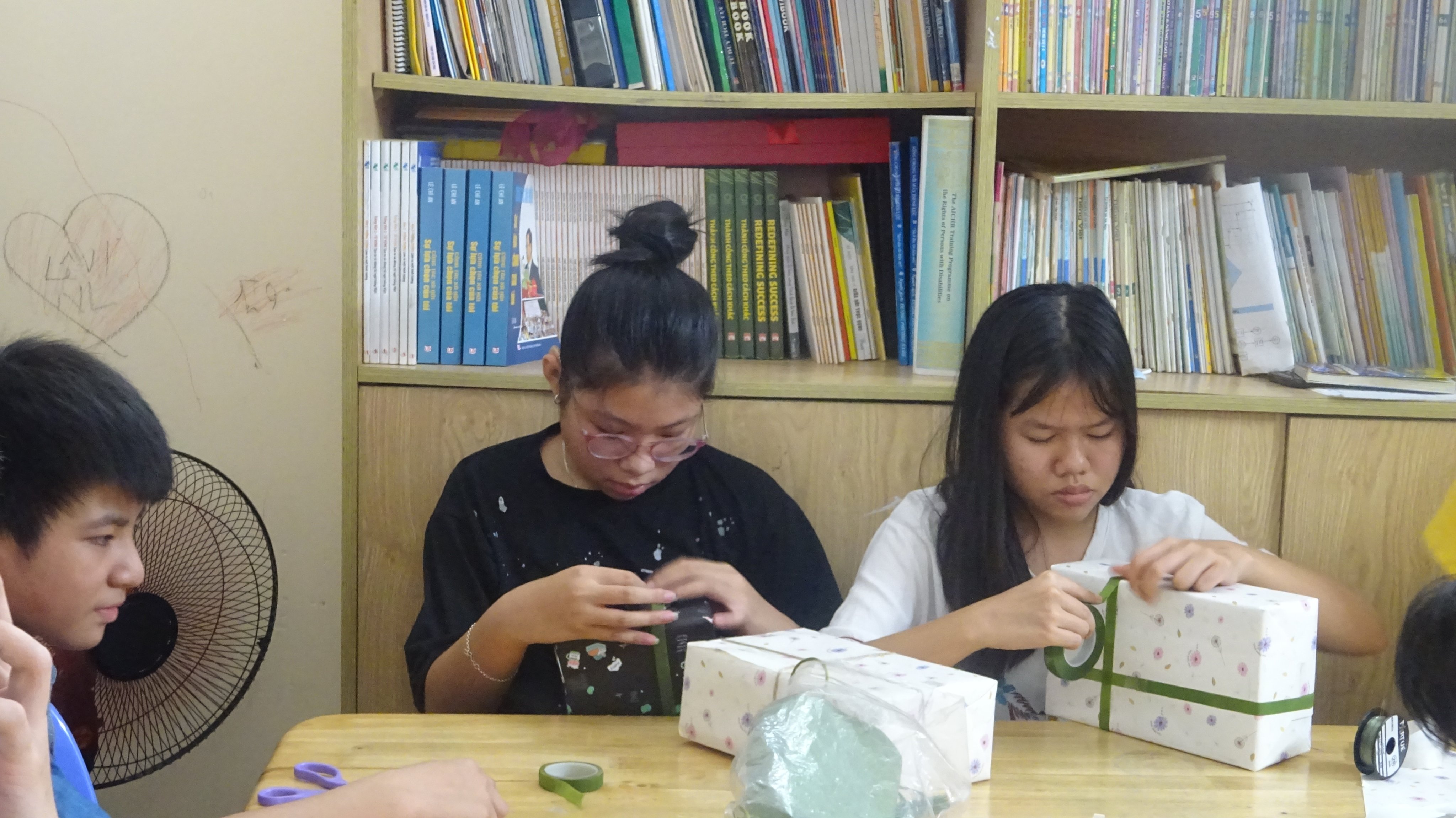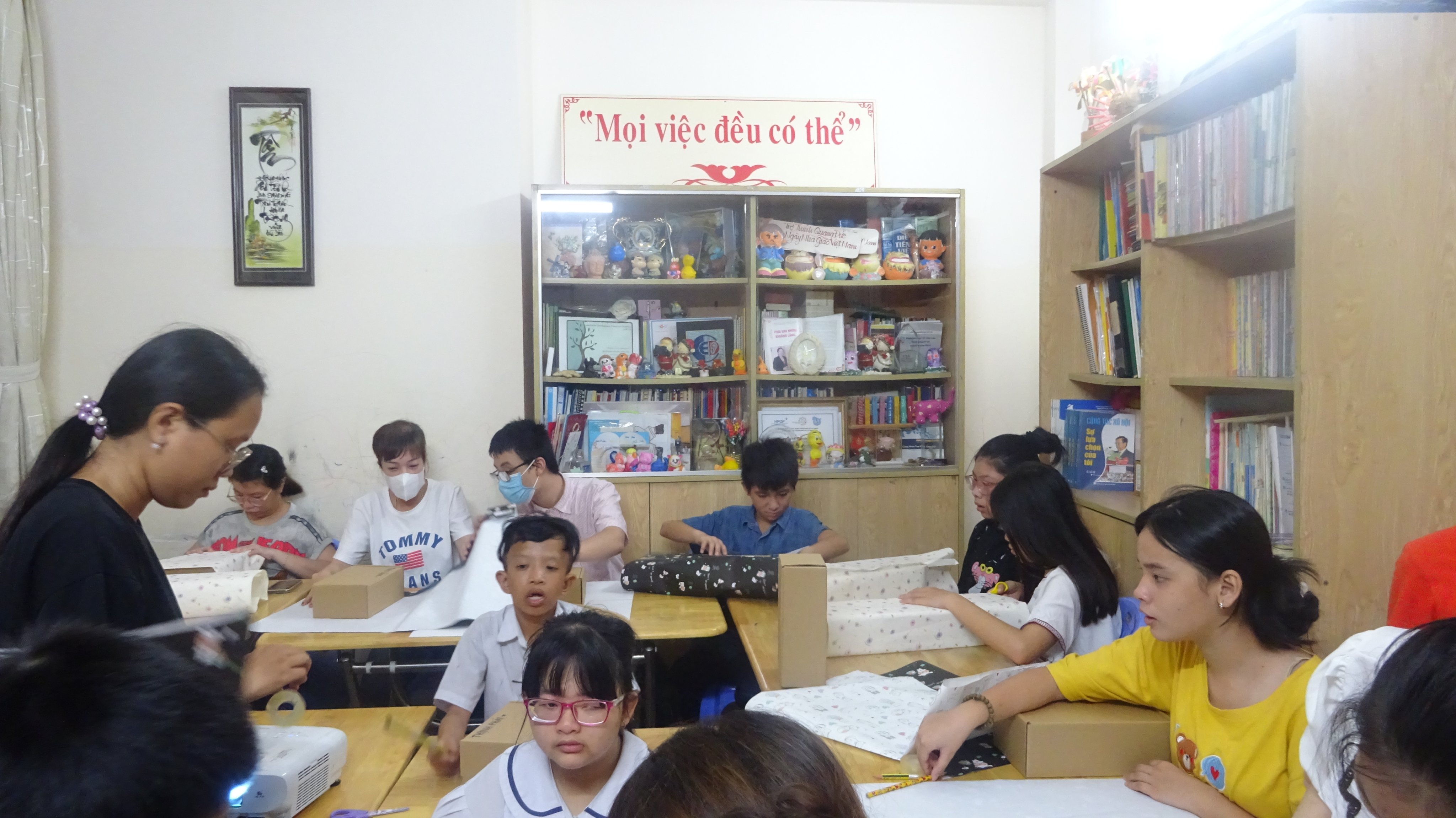 Related Activity News