EXTRACURRICULAR SESSION "PROTECTION OF THINGS IN THE RAINY SEASON"
Rainy season has come to the city!
Rain…. clears the heat of summer afternoons.
Rain…. helps to facilitate the water cycle and preserve the ecosystem.
But..
Rain also causes a lot of trouble: The roads are muddy, things takes a long time to dry and mold grows. The most concern is that the school supplies and hearing aids of the children are damaged if they encounter sudden and persistent rains.
So how to protect things in the rainy season?
This question was also the topic of the extracurricular session last Friday, May 20, 2022 at the Center for Research and Education of the Deaf and Hard of Hearing (CED).
During the extra-curricular session, students were instructed to prepare the necessary means for traveling in the rain and practice the process of using those means.
Teaching students to master how to protect their belongings in the rainy season is also one of the content in life skills training for students at CED.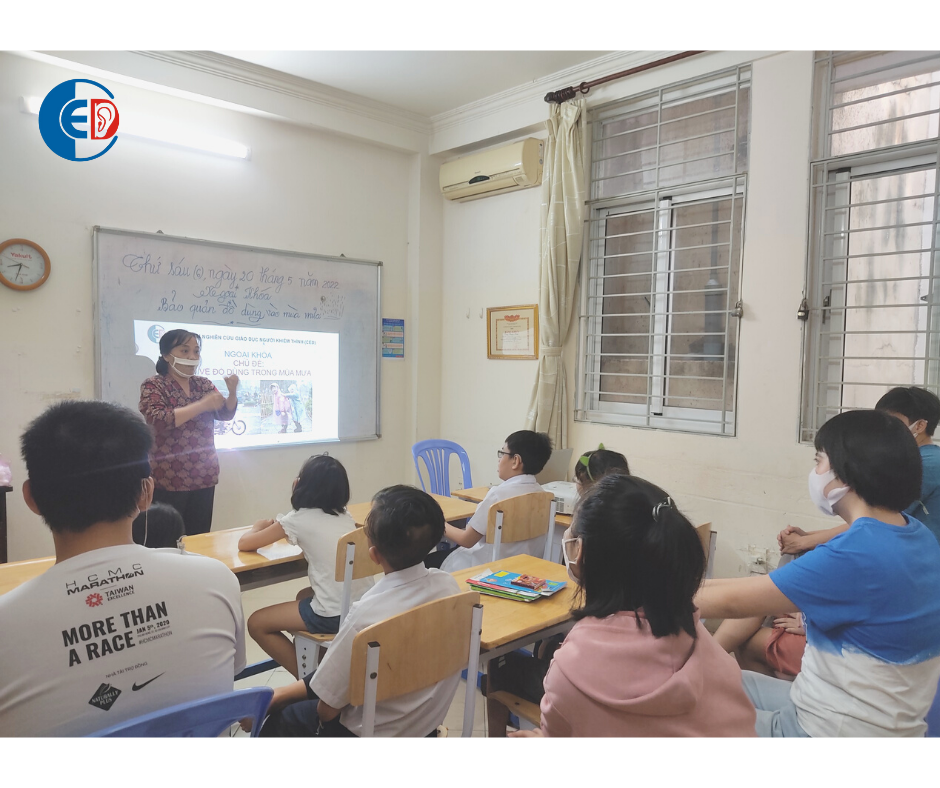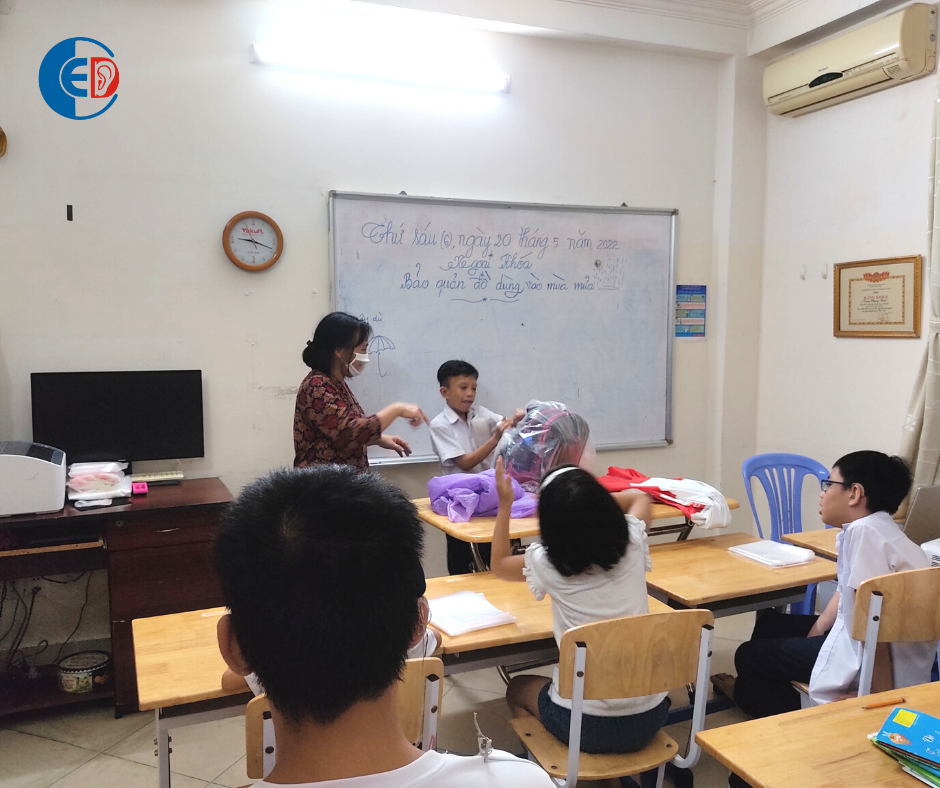 Related Activity News