EXTRACURRICULAR SESSION: RECREATING THE LIFE CYCLE OF ANIMALS
On August 12, 2022, Center for Research and Education of the Deaf and Hard of Hearing (CED) had an extra-curricular session with the theme "Recreating the life cycle of animals" organized by Ibsen Tiny Stage.
The content of the extracurricular session included watching movies about the growth process of animals, drawing pictures on the animal's life cycle.
After watching the movie, students drew lots to choose their groups. Teacher divided 3 students into a group. Each group drew a picture about the life cycle of the animal asigned to them.
This extra-curricular activity helped students to develop skills of cooperation and teamwork through dividing works and drawing the animal life cycles. At the end of the session, students stood in front of the class to present the picture they had drawn.
Many thanks to the Ibsen Tiny Stage!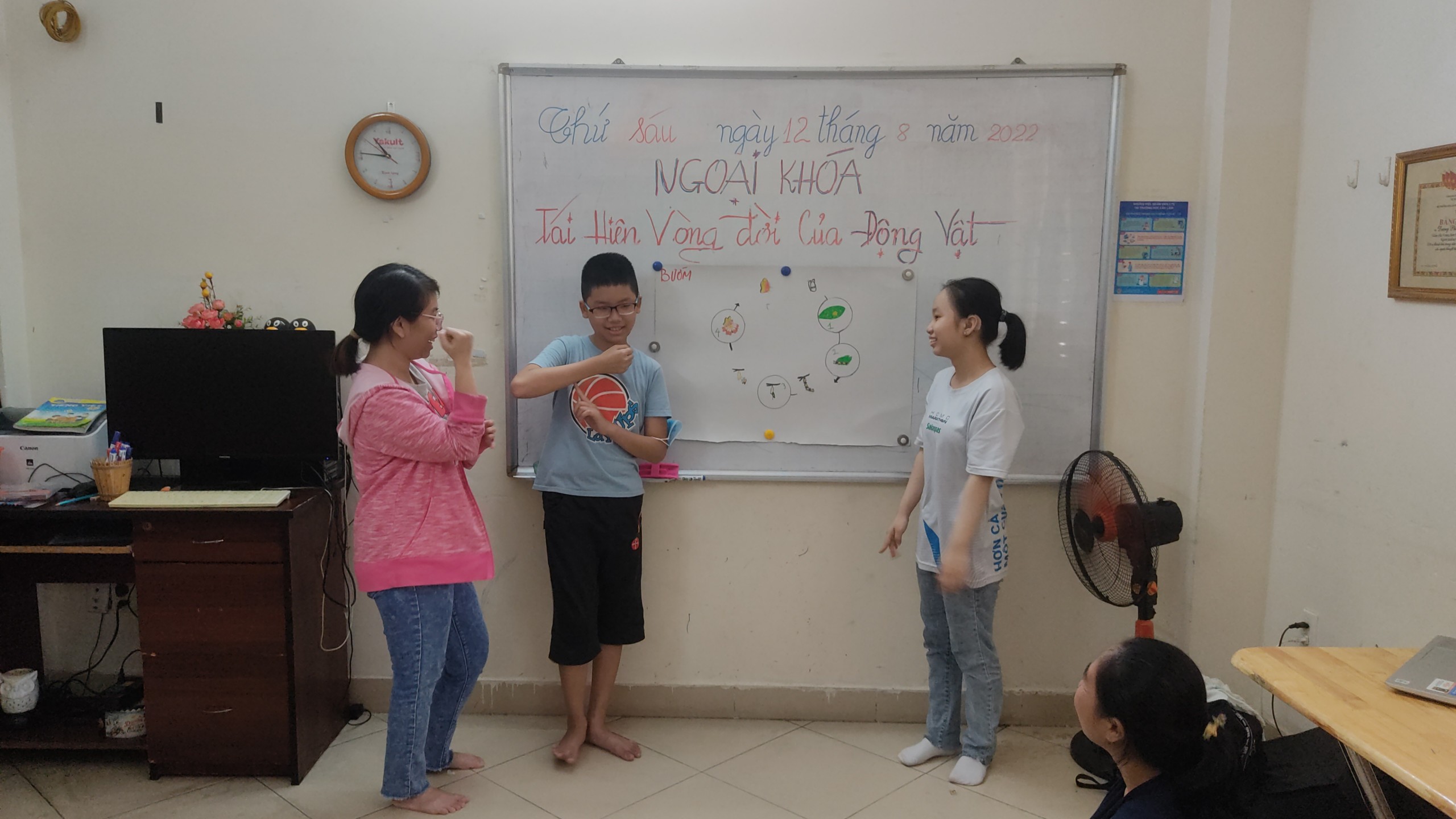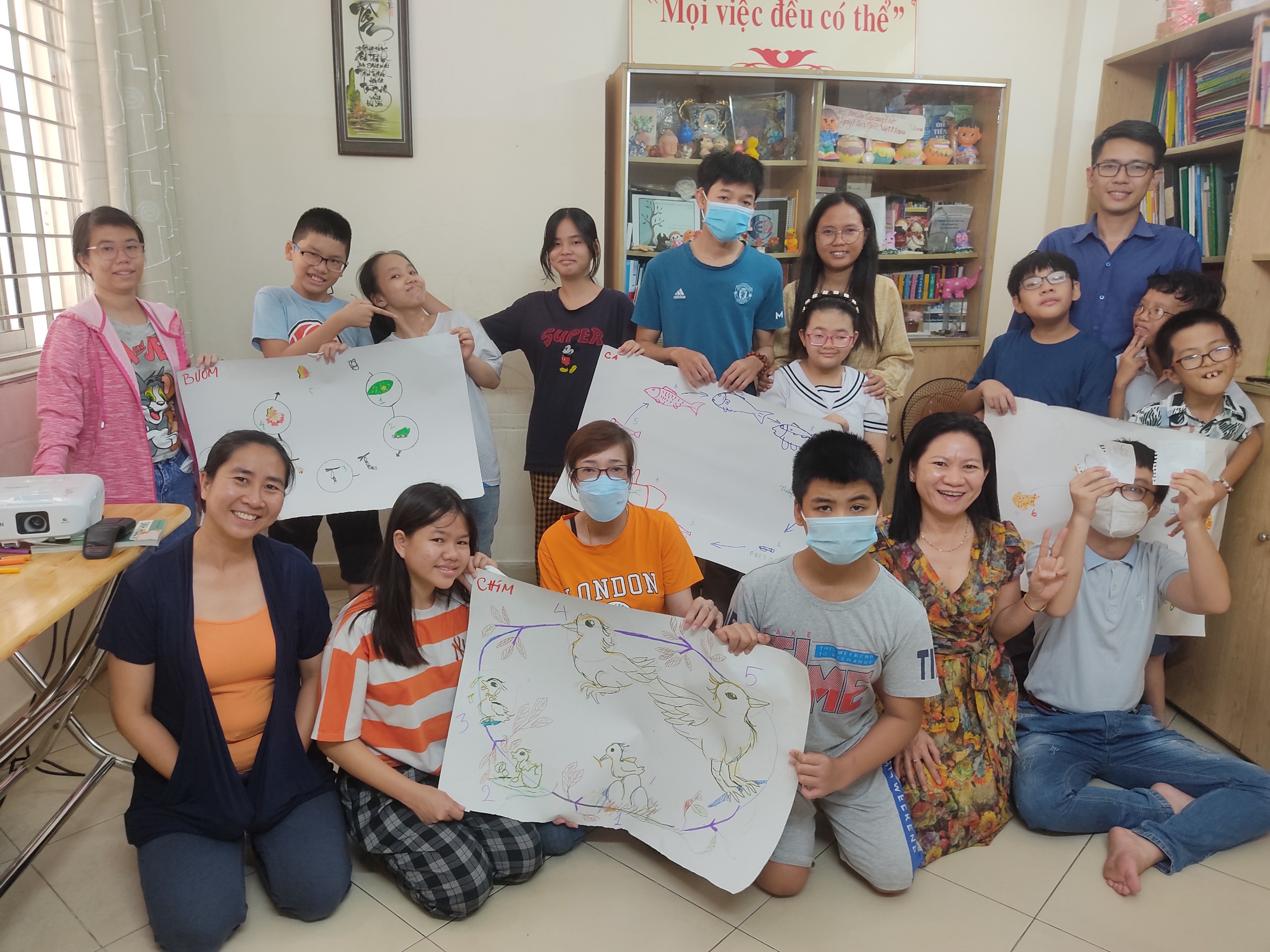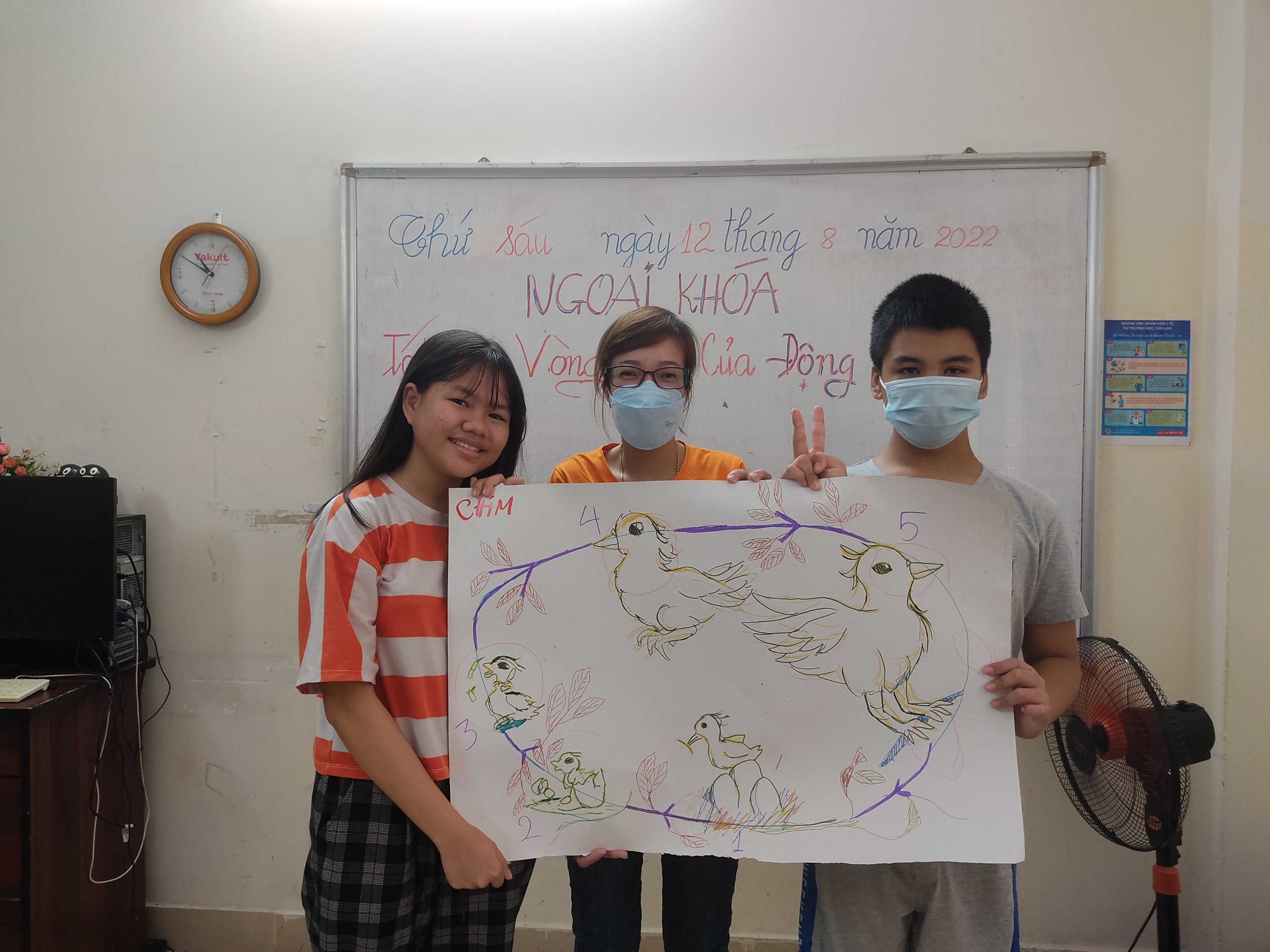 Related Activity News