EXTRACURRICULAR SESSION: THE IBSEN TINY STAGE
On August 2, 2022, Center for Research and Education of the Deaf and Hard of Hearing (CED) organized an extracurricular session for students. The extracurricular session included 3 different activities.
Part 1 was the game called "Drawing lots - Guessing objects". In this game, each lot has a name of an object and the children's task was to describe that object by action for their friends to guess.
Part 2 was the game called "United team". In this game, each team consisted of 3 players. The task of the whole team was to work together to describe an object for other teams to guess.
The third part was the paper folding game. Students were given a piece of paper each and then used this paper to make an object they liked.
Through these 3 rounds of games, students learned skills of concentration and thinking while working individually and in groups.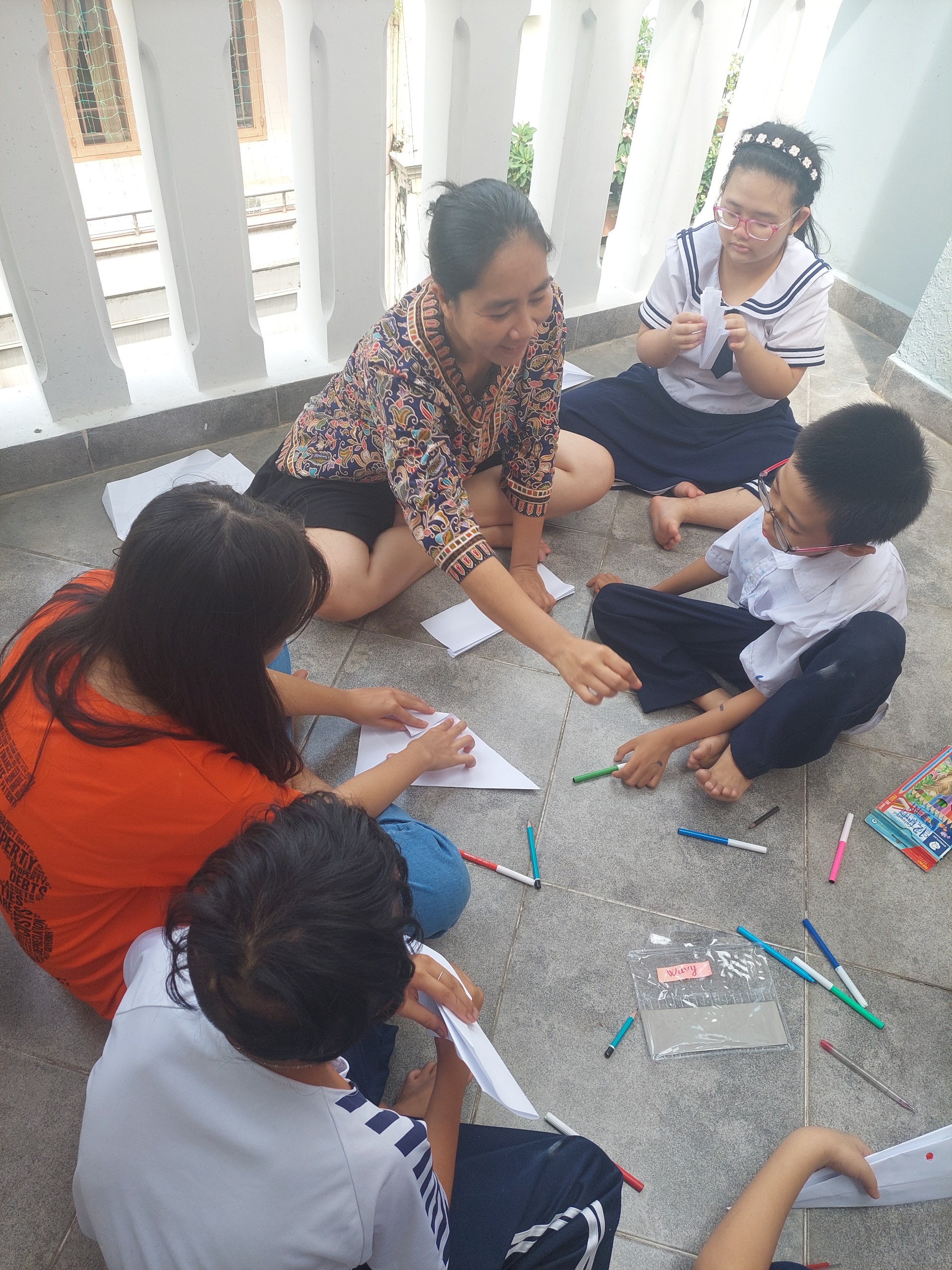 Related Activity News