TRANSPARENT MASKS: "ACCESSORIES" TO LOVE AND SHARE
Since the outbreak of the Covid-19 pandemic, the mask has become an indispensable "accessory" in life, helping to minimize the direct inhalation of air droplets containing the virus.
However, masks are also a communication barrier for people with hearing loss, except for transparent masks.
Transparent masks are effective in preventing droplets and bacteria; they can be quickly cleaned with soap or antibacterial alcohol, quickly dry, re-worn immediately, used many times, and especially they do not obscure the mouth shape, thus they are convenient in communication.
As Prof. Huynh Nhu Phuong wrote: "The mask becomes a cultural phenomenon, expressing family love, compatriot love, humanity love", then the use of CED's transparent masks not only shows the communal trait but also means love and share to people with hearing loss.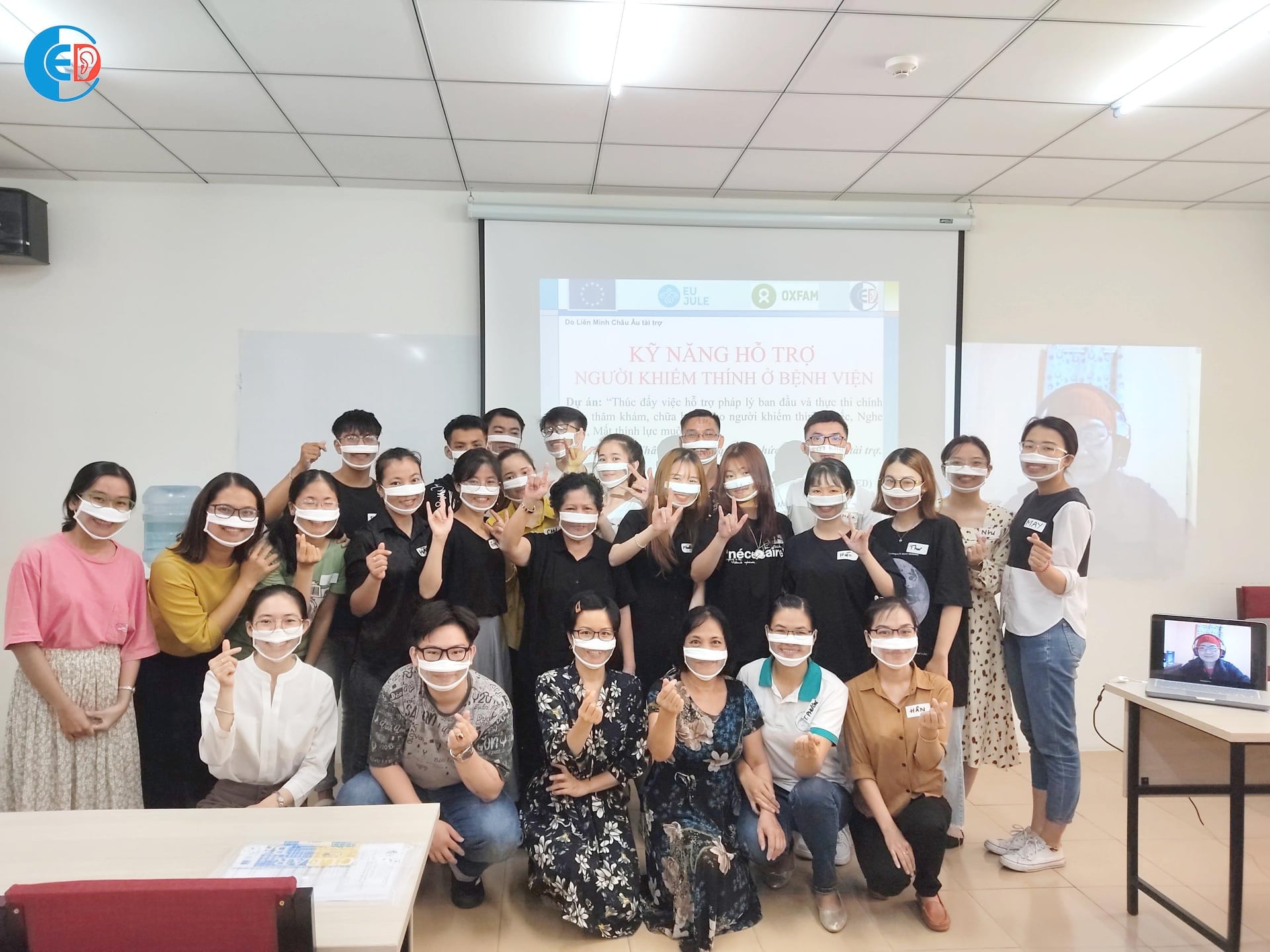 Related projects in process