TRANSPARENT MASK IN THE NEW "NORMAL" LIFE
Since the Covid 19 pandemic was brought under control, the whole country has entered a "new normal" life (according to Deputy Prime Minister Vu Duc Dam, "the new normal" is the normal life after the pandemic).Realizing that in this "new normal" time, the 5K message has become inappropriate, the Ministry of Health has proposed to apply the V2K message (Vaccine - Disinfection - Mask).
This shows that in addition to vaccines and disinfection, masks are always an effective preventive measure, especially transparent masks. In addition to covering dust, droplets, and preventing respiratory diseases, transparent masks are also effective tool for communicating with people with hearing loss.
With the quantity of more than 2000 pieces in phase 2, much more perfected in quality, CED's transparent masks are always ready to meet the needs of all individuals and organizations across the country.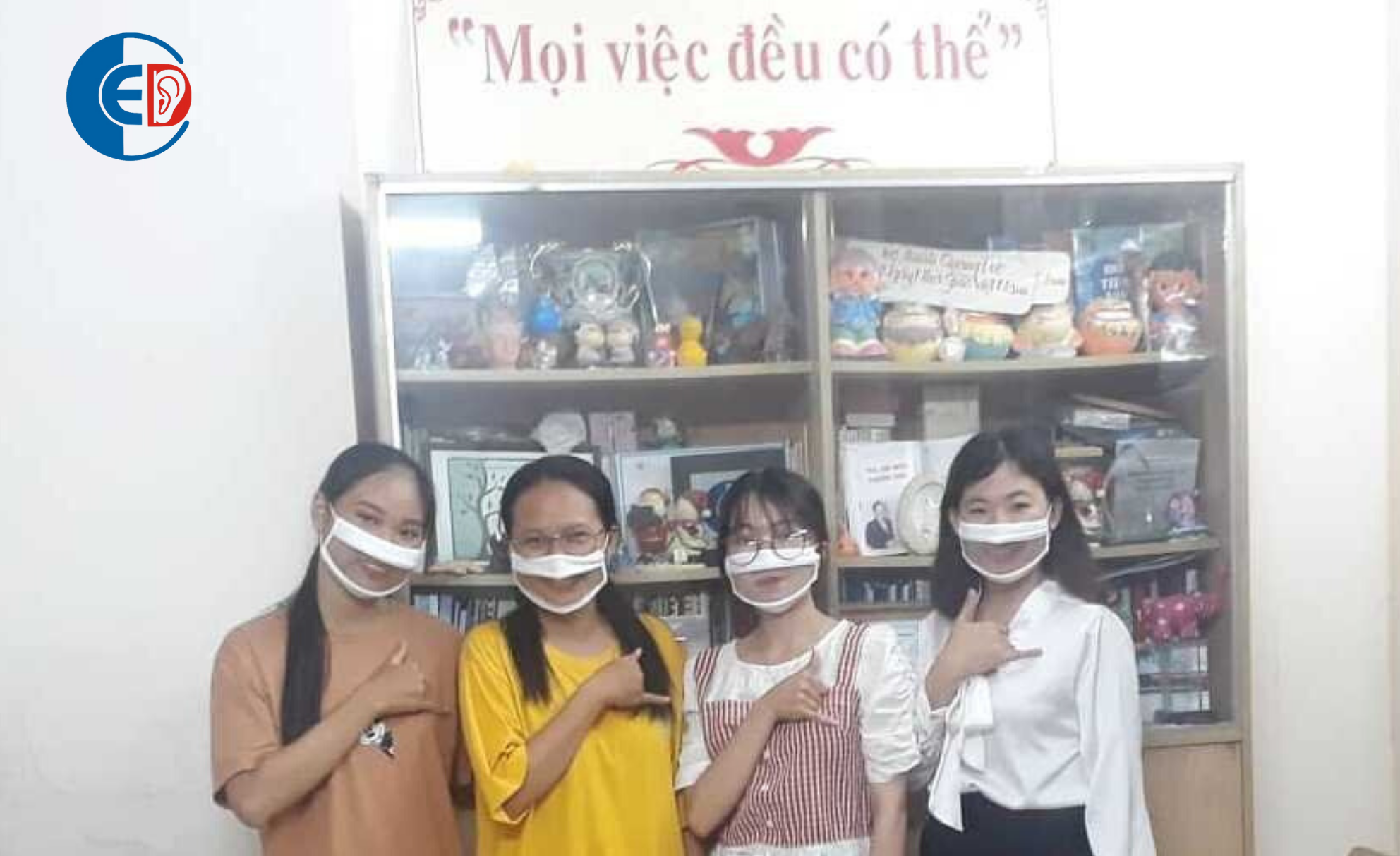 For information, please contact:
Center for Research and Education of the Deaf and Hard of Hearing (CED)
Address: 96/14A Duy Tan street, Ward 15, Phu Nhuan District, HCMC.
Email: info@ced.org.vn ,
Phone: 028 6683 7494 or Mobile/Zalo: 093 708 2583 (Ms. Mi) or
Mobile: 0937753901 (Mrs.Ngọc, zalo/text messages)
—
Reference source:
https://laodong.vn/thoi-su/khi-da-tiem-vaccine-thi-khong-cach-ly-nhu-cu-binh-thuong-moi-nhu-cac-nuoc-972583.ldo
Related projects in process