HAPPY INTERNATIONAL CHILDREN'S DAY 01/06
International Children's Day is held annually on June 1. This is a festival for children, who are cared for and loved by the whole society.
On the occasion of International Children's Day June 1, Center for Research and Education of the Deaf and Hard of Hearing (CED) wishes our children all the best, being kind and studying well. As for children with hearing loss, we would like to join them and their families to light up the fire of faith and hope, wishing that brighten up their strengths to overcome obstacles, study well, practice good skills, and creating momentum for future social integration.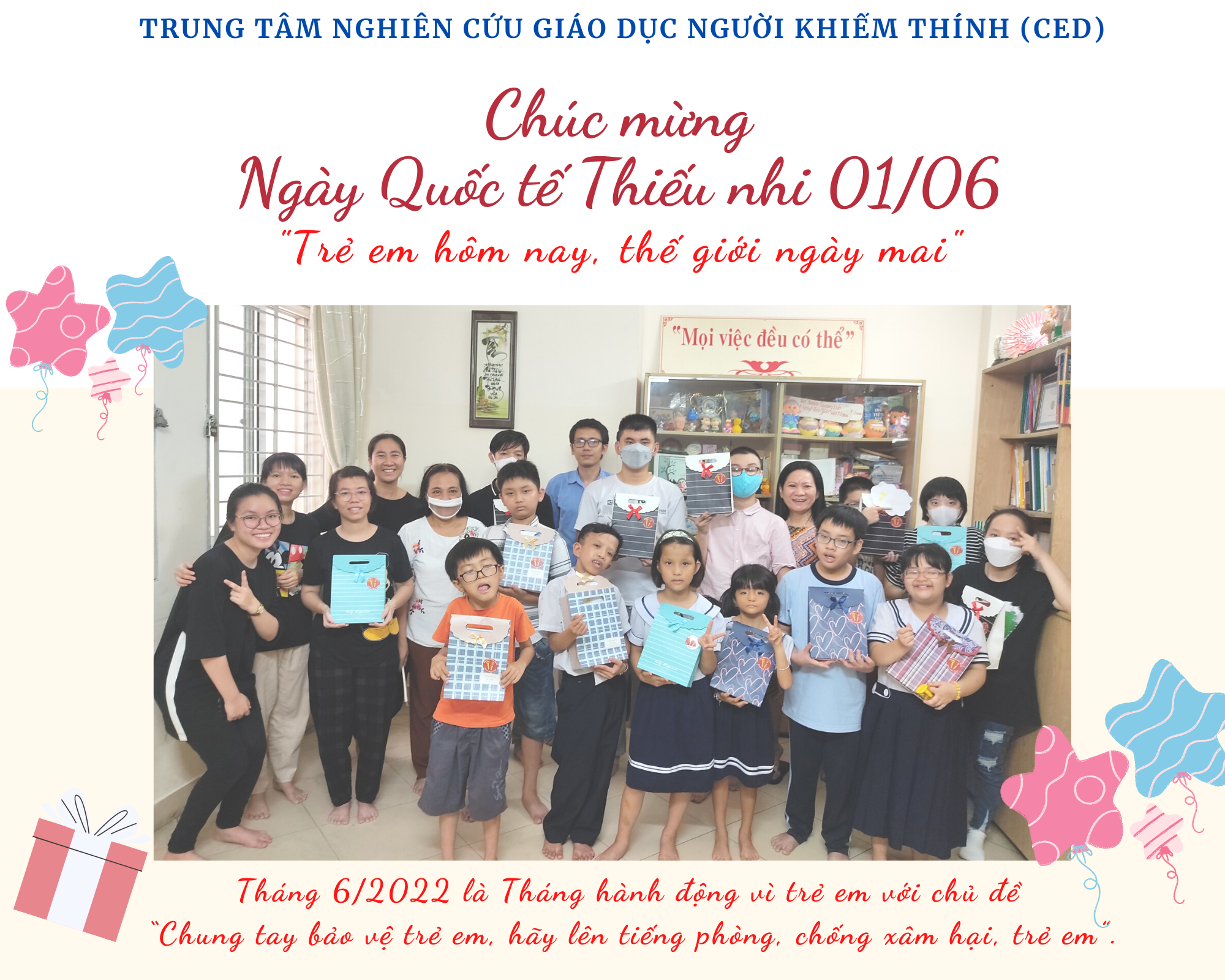 Related Activity News