CLASS 68 CLOSING SESSION – SKILLS FOR COMMUNICATION WITH PEOPLE WITH HEARING LOSS
The course received 39 registrations, with 24 participants and among them 14 participants successfully completed the course and received certificates of course participation.
The active learning and engaging of the participants and the enthusiastic sharing of Ms. Duong Phuong Hanh created a vibrant learning space.
Following are sharings from the participants after the course:
"I found the course very useful and it gave me an initial orientation in sign language. I still look forward to meeting offline with our teacher and everyone someday."
"The course was well organized, the content and the exercises were very well prepared. The teaching approach helped students learn well."
"Actually, this was a very memorable time for me personally, I never thought that I would have the opportunity to participate in this course as well as to meet Ms. Hanh and to learn interesting and useful knowledge from her."
"Ms. Hanh was very enthusiastic, the way she taught was easy to understand and she was patient with us. She also responded to a lot of different opinions and expectations from the participants, which made me feel like I was truly heard."
"The course gave me what I wanted, the teacher's teaching way was easy to understand."
"The lecturer was very passionate about the work she was doing. Creating many interesting activities in the lessons for students to guess and think."
CED would like to sincerely thank you for your interest in sign language and in learning how to communicate with people with hearing loss. The care and learning from you will be the bridge to help connect normal hearing people and people with hearing loss together.
"Let people with hearing loss be heard".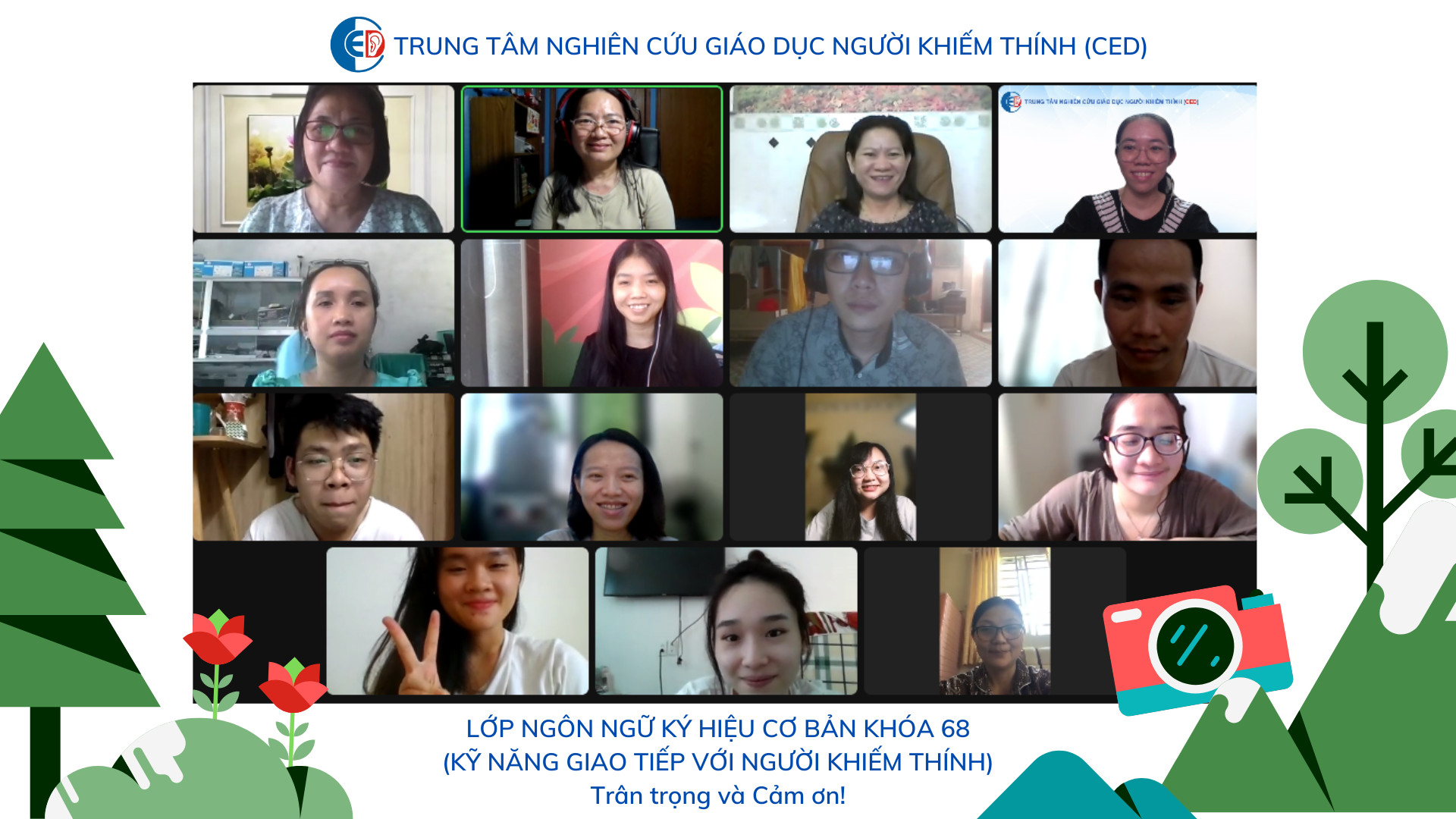 Related Activity News