SHARING "SOCIAL WORK WITH PEOPLE WITH HEARING LOSS (Deaf, Hard of Hearing, Late Deafened)"
On May 28, 2022, Ms. Duong Phuong Hanh – Director of Center for Research and Education of the Deaf and Hard of Hearing (CED) shared about "Social work with People with Hearing Loss (Deaf, Hard of hearing, Late Deafened)" for 16 students of 1st and 2nd year majoring in Social Work, Van Lang University at CED. The shared contents included:
1. CED's activities
2. Important milestones in the development of CED
3. Why we've developed CED's services
4. Community service products from projects
5. Doing the report: Read the text, report and evaluate on:
- Hearing aid fund
- Receiving client/consultation form
- Facebook https://www.facebook.com/CED.Thegioikhiemthinh
- Website: https://www.ced.org.vn/
The sharing session provided practical knowledge and facilitated students to learn about CED's social services to support internships at institutions that the Faculty of Social Sciences and Humanities, University of Van Lang wants students to have real-life experiences at institutions like CED.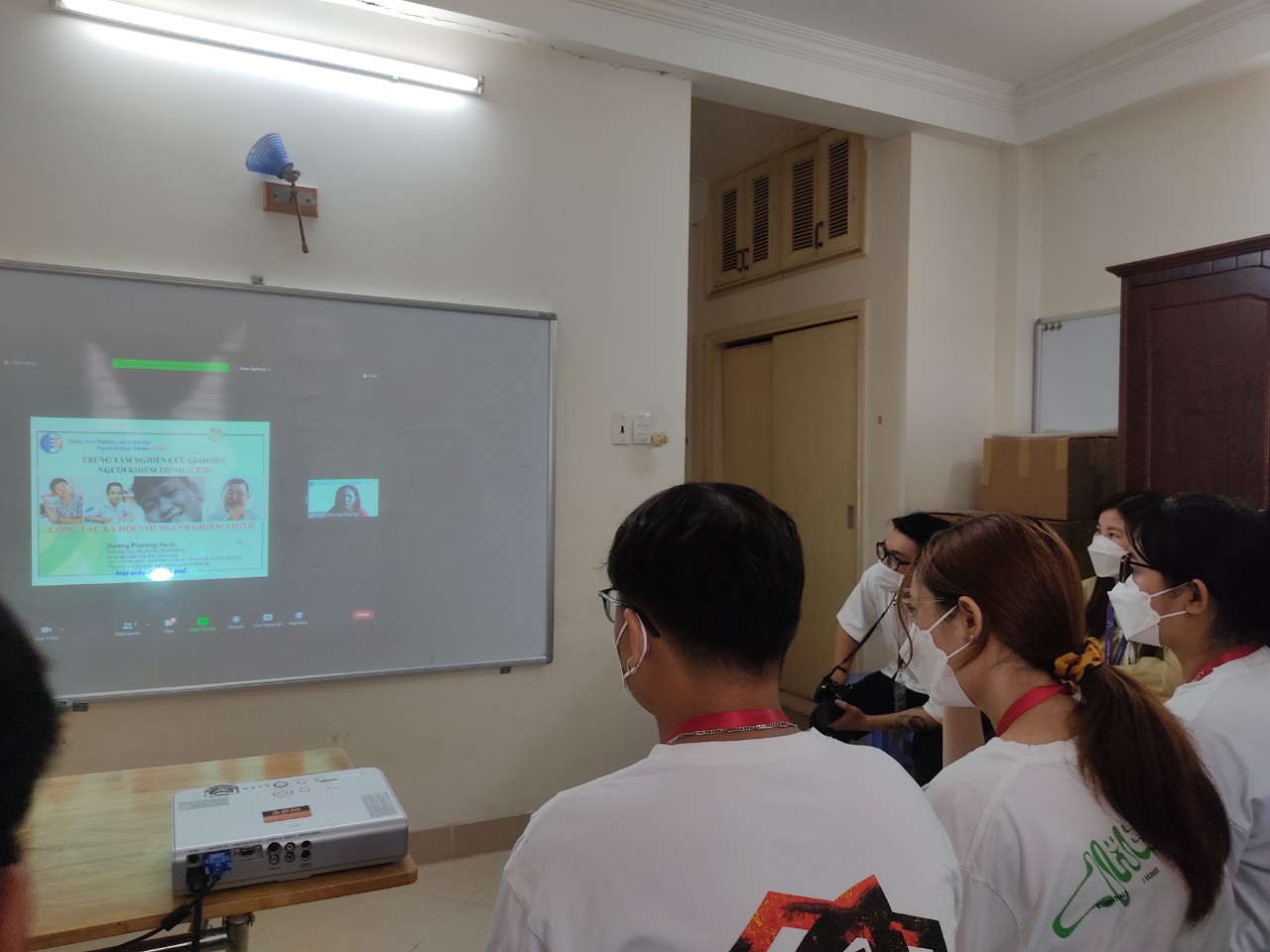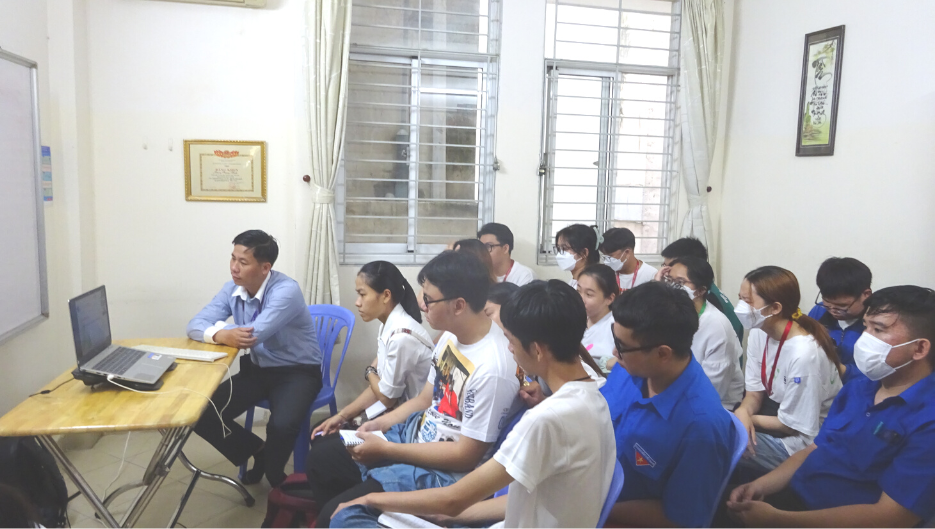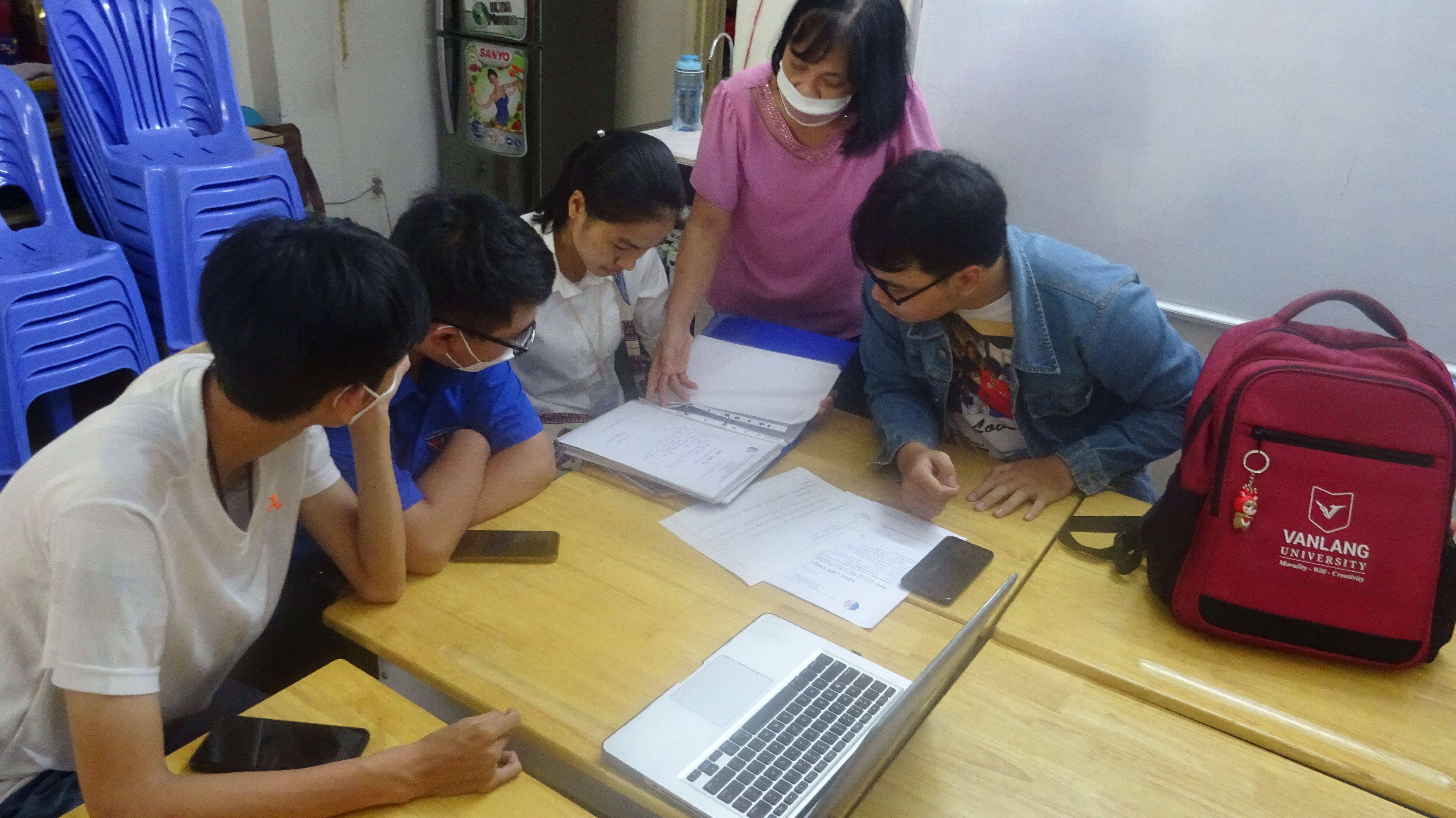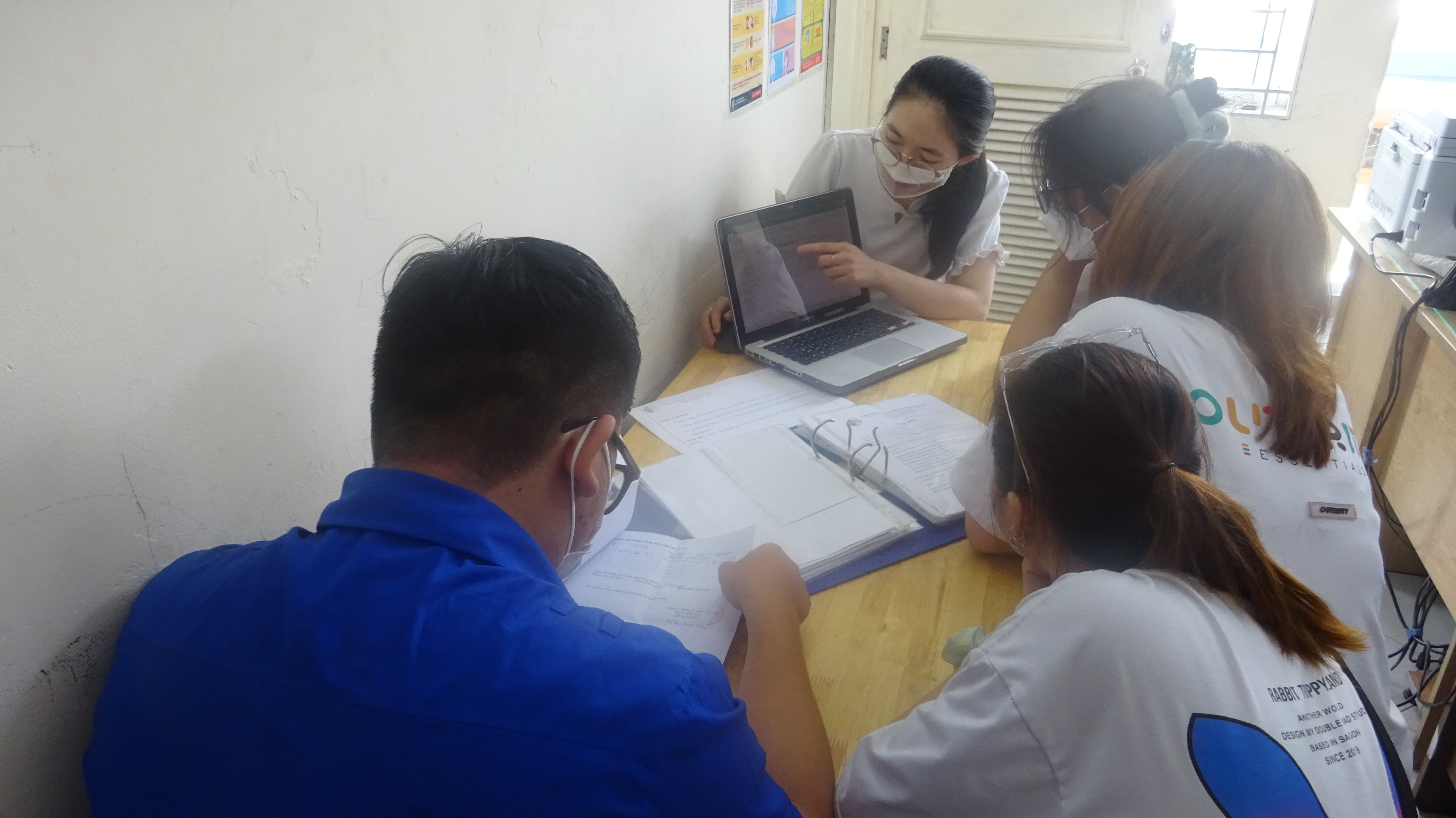 Related Activity News